Neoliberalism Fascism and the Case for Democratic Egoism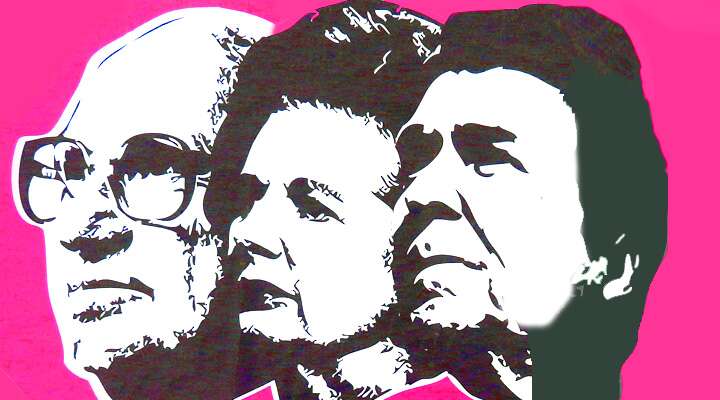 ---
In Twilight of the Idols Friedrich Nietzsche writes: "Liberal institutions immediately cease to be liberal as soon as they are attained…there is nothing more thoroughly harmful to freedom than liberal institutions" (Nietzsche 103). Interpretations of this claim largely depend on what one means when they use the word 'freedom' or 'liberal.' The history of liberalism is broad, and thus Nietzsche's claim is not always applicable or accurate. However, when analyzing the philosophy of Milton Friedman and its manifestation in the form of neoliberalism, Nietzsche appears not only accurate, but prophetic. Friedman calls himself a liberal throughout his primary book Capitalism and Freedom; yet his ideas spurred the fascist dictatorship of Augusto Pinochet during the 1970s and 80s (Chomsky & Waterstone, Consequences of Capitalism 77). Friedman champions the individual, yet it is his philosophy which has engendered populism, demagoguery, the neo-fascist 'alt-right' and other authoritarian movements in America and around the world. What explains this? The individual, under neoliberalism, is forced to absorb a contradiction: that he is liberated and limitless because of the free market, so long as the market (and its values) are boundaries which are never critiqued, transgressed, or overcome. In this way, it is individualism itself which robs the individual subject of their agency. Therefore, neoliberal individualism, as articulated by economist Milton Friedman, functions as an ideology which paradoxically works to capture the subject's power within the strictures of profit, commodification, and debt. The political solution to this is dialectical: the only way for the subject to overcome the limitations of neoliberal individualism is to radically redetermine their agency with anti-capitalist, democratic, and egoist aims.
Neoliberals like Friedman agree with their political adversaries that the school is an institution where ideological indoctrination is carried out. However, for Friedman, the problem is not indoctrination as such, but the direction of the indoctrination. True, Friedman repeats the fundamentals of liberal thought when he says that citizens require "a minimum degree of literacy and knowledge" in order to promote "a stable and democratic society" (Capitalism and Freedom, 103-104). However, the neoliberal framework does not agree that this basic minimum should be readily provided to citizens. The neoliberal argues that a stable democracy should be sought after, but at a cost. For Friedman, it would be "feasible and desirable" for "the bulk" of families to cover the costs of schooling without any communal or societal assistance, leaving only "special subsidy provisions for needy families" (Friedman 104). Those who defend Friedman's 'democracy for a price' philosophy argue, as he himself does, that education would be opened up to market forces under the aforementioned conditions, leaving parents with more options and therefore more freedom (Friedman 109). This claim is demonstrably absurd, especially when one considers the issue of wage stagnation in the United States, which has been a problem for decades (Richard Wolff, Capitalism's Crisis Deepens 11). Moreover, as economist Richard Wolff notes, rising debt and unemployment are structural problems of capitalism especially in its neoliberal form, not in spite of it (Wolff 124). Moreover, Friedman's own philosophy is also inherently unstable. For instance, the value of "competition" still pervades over all schools in Friedman's hypothetical. This presupposes that these schools would have the power and incentive to underfund subjects which do not translate into direct economic recompense—perhaps philosophy, history, science—so that they can stay economically competitive with the schools around them. What dominates here is not educational opportunity or the goal to cultivate democratic citizens. Instead, it is the drive for profit branded as educational opportunity. Moreover, because this competition must answer to the demands of profit, what Friedman's model accomplishes is the crudest example of what Louis Althusser calls "interpellation" (Lenin and Philosophy and other Essays, 119). The neoliberal dream, as articulated by Friedman, creates a tier system where the bulk of working families are interpellated as 'already free,' and thus see education as a means to "reproduce" their conditions for survival, rather than the expansion of the talent, understanding, or ability of their children (Althusser 89). In short, the subject is forced to reproduce their own conditions of exploitation under the guise of acquiring knowledge and skills which ostensibly make them freer. Neoliberalism guarantees not the maximization of the individual's power, but its sacrifice for the maximization of profit.
Friedman's opposition to subsidized schooling is mild compared to his criticism of subsidies for university and vocational schools. As demonstrated, Friedman's ideology nominally gestures towards an individuality which values "literacy and knowledge" based on corporate values as well as democratic values (Capitalism and Freedom 103-104). However, when it comes to higher education, political liberal values are unabashedly subordinated. Friedman's language sometimes appears populist in aesthetic: 'start subsidizing people and stop subsidizing institutions' (Friedman 119). When it comes to "professional schooling," on the other hand, Friedman's tone shifts, saying that it "is a form of investment in human capital precisely analogous to investment in machinery, buildings, or other forms of non-human capital" (Friedman 120). These claims are irreconcilable. Is the individual distinct from non-human entities or is he merely another site of investment? Friedman appears to never notice, and thus does not reconcile, this contradiction. However, what is consistent between and within both these claims is that there is an investor with capital waiting to see economic return in the subject. A crude dualism sustains Friedman's logic at every turn. The individual is the subject of the investor, and thus it is the subject as investor who implicitly reigns above 'the individual.' This is how Friedman ends up advocating, as "a counterpart to education," purchasing "shares" in individuals so that the "lender" stands a good chance of getting "more back than his initial investment" (Friedman 123). In a brief moment of honesty, Friedman himself admits this idea amounts to "partial slavery" (Friedman 123). However, because the individual is interpellated as already free, he sees his voluntary submission to the rules of the market as seamlessly connected with said 'freedom.' Even slavery is divested of its political connotations here. The individual is thoroughly depoliticized in this framework because, for Friedman, freedom is only measurable through the ability for one to accrue profit. Therefore, as the individual is at once free and dehumanized under neoliberalism, Friedman's philosophy insists that one can only be free if they can choose between debt and slavery.
In the case of education, it has been demonstrated how freedom has become an ideological tool which, paradoxically, has restricted the power of the individual. But there is a nominalism to this argument which proves ineffective against neoliberal sympathizers. This is because neoliberal logic operates when its subjects presuppose its inevitability. Thus, the exposure of a rupture within is often needed. The concept of freedom provides one possible point of rupture. In Friedman's article, The Social Responsibility of Business is to its Profits, the "doctrine" of "Social Responsibility" is portrayed as radically antithetical to freedom (Friedman 5). This is because, for the neoliberal, freedom is only construed through the negative. This is the restrictive, nihilistic, freedom which Friedrich Nietzsche ridiculed in Thus Spoke Zarathustra: "Free from what? Zarathustra does not care about that! But your eye should clearly tell me: free for what?" (89). Under neoliberalism, so far has one has successfully vilified all entities which pose a threat to profits—unions, radical political parties, revolutionary cultural and artistic movements, or social spending of any kind—then they are 'free.' Neoliberalism's negative freedom posits that the individual can only hope to repel tyranny, and that he can only do so within the market. Thus, Friedman concludes his article stating that "unanimity" is the political principle underlying the "market mechanism" (Friedman, The Social Responsibility of Business is to its Profits 6). Here, Friedman reveals another contradiction. On the one hand, the individual is free from all collectivism and boundless in his opportunity thanks to the market; however, the market only works because there are also no values or "social responsibilities in any sense other than the shared values and responsibilities of individuals" (Friedman 6). Essentially, for Friedman, the only marker for freedom is being in the market. The 'business ontology' a articulated by Mark Fisher thus only appears when one embraces a creative desire for freedom rather than a preservationist or negative one (Capitalist Realism 17). What is often sold as 'realism' is, as Fisher states, "analogous to the deflationary perspective of a depressive who that any positive state, any hope, is a dangerous illusion" (Fisher 5). Responsibility is derided under neoliberalism because any positive, creative, or hopeful manifestation of individual action is not only portrayed as unprofitable, but tyrannical. This paradoxically reveals that the only way the individual can become free is by conforming to the demands and strictures of the "market mechanism." Ironically, Friedman's individualism stresses that only through 'conformity' is unanimity possible, and only through submission is freedom realized.
Negative freedom, though, remains a virtue among neoliberals. Put another way, even if Friedman's philosophy does not build institutions that benefit the individual, neoliberals essentially argue that it serves as a needed critique of a social-democratic common sense. This claim can be challenged by examining Friedman's 'critique' of equality. Despite claiming to be a liberal throughout Capitalism and Freedom, Friedman is quite critical of the notion of "equality." In fact, he situates "equality" in direct opposition to "freedom" (Friedman 7). This is not to imply that "equality" is a value above criticism. On the contrary, many economists have critiqued it. In Critique of the Gotha Program, Karl Marx is critical not only of "equality" but of liberal "rights" in general (321). For Marx, these concepts are not only too abstract and "bourgeois" for the purposes of transformative politics, but they are also ways of capturing the power of those forced to sell their labor (Marx 321). Explicitly, Marx critiques equality writing that "individuals…are measurable by an equal standard only insofar as they are made subject to an equal criterion, are taken from a certain side only…in the present case, regarded as workers and nothing more…" (Marx 321). Marx is right to point out that worker, as an identity, with the ideological promulgation of equal rights, only exacerbates their exploitation by giving it a legalist tinge. This is because, under capitalism, the right to equality presupposes structural inequality. Perhaps Friedman missed this critique, though it is hard to explain given that he quotes Marx from this very text in Capitalism and Freedom (Friedman 199). Regardless, he awkwardly bypasses Marx's critique and instead claims that "inequality is a sign of dynamic change, social mobility, [and] equality of opportunity" (Friedman 204). For Friedman, market success and failure are both attributable to equality and inequality. So long as free market ideology dominates the individual's power is immaterial for Friedman. In other words, neoliberals only see the value in equality insofar as inequality is always protected and ensured by the exploitation of labor. This simply reinforces Marx's point, that capitalism views as a "worker and nothing more" (Marx 321). Equality, for Friedman, is less a value and more a commodity. It is something the individual must purchase with their labor, time, or money. Rights, for Friedman, are not determined by individual power, responsibility, collective action, or even political movements. Instead, they are whatever mechanisms the individual must abide by to ensure that the free market functions smoothly, even if at the expense of his power.
For all its contradictions regarding education, freedom, and equality, Friedman's neoliberalism still, like any philosophy that claims to be democratic, centres itself around 'the individual.' Though every system of thought is imperfect, neoliberals defend these severe contradictions by arguing that neoliberalism is imperfect and unequal because it is free. For Friedman, wherever the individual remains inhibited, the solution is always to depoliticize him through demonizing any activity outside the market (Capitalism and Freedom, 210). This maneuver, however, leaves out a premise which has hitherto gone unquestioned: are democracy and capitalism even compatible in the first place? To his credit, Friedman himself concedes: "History suggests only that capitalism is a necessary condition for political freedom. Clearly it is not a sufficient condition" (Capitalism and Freedom 13). If capitalism does not always translate into freedom, how can it be equated with democracy? The answer is that capitalism can be called free by neoliberal ideologists, but that freedom always goes beyond capitalism. It is not capitalism but democracy which works to channel freedom in a way that empowers subjects— whether as individuals or members of collectives. This is because democracy requires the empowerment, creativity, and imagination of individuals regardless of their identity or wealth. As cultural theorist Henry Giroux writes: "Democracy…is not a sutured or formalistic regime, it is the site of struggle itself" (Educated Hope in Dark Times emphasis added 9). Freedom is not a gift to be given by a regime, system, or investor as Friedman implies because it is something which one must create through democracy, and for which one must struggle. It is not enough to say, as Friedman does so casuistically, that the individual is free under capitalism because he is able to "promote communism" or whatever else he likes (Friedman 25). Friedman's constant demonization of "political mechanisms" functions as a demonization of democracy itself. Moreover, democracy is necessarily subordinated to the market under neoliberalism, effectively demonstrating what Friedman himself admits that capitalism is not a sufficient condition for freedom. Therefore, even Friedman's own philosophy argues that capitalism and freedom are not synonymous, and that democracy comes second when capitalism is threatened.
Democracy being subordinated to capitalism is not something which is unique to neoliberalism or Friedman's philosophy by any means. Claims about defending the individual from tyranny are particularly suspicious when considering the framework within which Friedman and other neoliberals operate. When analyzed with history in mind, it becomes difficult to see any strong connection between capitalism and democracy at all. For instance, economic historian Jurgen Kocka writes that "under the influence of capitalism, slavery not only increased enormously in scope [but it also] took on a special brutality" (Capitalism: A Short History 69-70). Moreover, as much as neoliberals like Friedman paint themselves as enemies of the state, the system of capitalism rose alongside "the development of powerful territorial states, and… [because capitalism and] colonialism were all contingent on each other" (Kocka 54). This, from a liberal economic historian, goes beyond Marx's critique that capitalism coincided with the individual as enslaved through commodification. Rather, Kocka's work demonstrates the irrefutable historical link between what Friedman denounces as neoliberalism's ostensible enemy entity, the state, and capitalism itself. Moreover, when talking about individual freedom, how can one defend a system as individualist when its rise was concomitant with colonialism? For example, Robyn Maynard writes that even after slavery and colonialism "African peoples almost everywhere…remained shackled by poverty and debt" by neoliberal policies carried out by the World Bank and International Monetary Fund (Policing Black Lives 60). This slavery, debt, and colonization accounts for the lives of hundreds of millions of individuals alongside capitalist expansion. Either Friedman and other neoliberals are racist enough to imply that the subjugation of these individuals does not apply when measuring individual freedom under capitalism, or they are so historically confused that their arguments are not even worth serious consideration. Regardless, history, critical consciousness, and democratic values demonstrate that capitalism does not provide freedom for the individual subject.
Besides distorting the individual's sense of history, the contradictions of neoliberalism have severe consequences on the individual's comprehension of selfhood overall. For example, in Capitalist Realism Mark Fisher discusses the naturalization of mental health under neoliberalism (Fisher 19). Taking Britain as an example, Fisher acknowledges that while neoliberal societies may be attuned to the increase of psychological distress and mental illness, they also reproduce the conditions within which these problems arise through the "privatization of stress" (Fisher 19). In this example, perhaps what is most immediate to the individual, the psyche, is privatized and depoliticized. One is only encouraged to maximize their mental health, so long as they do not use political, cultural, or any other channels which disrupt market mechanisms. However, at the same time, "self-expression," "creativity," and "authenticity" are demanded by corporations and advertisements (Fisher 39). When these contradictions are so mercilessly imposed the consequence, as Henry Giroux says, is that individual "agency becomes susceptible to modes that embrace shared fears, the loss of autonomy, and rancid hatreds" (Race, Politics, and Pandemic Pedagogy 91). Thus, with the advent of what Giroux has termed "neoliberal fascism," individualism itself has become part of but fascist ideology, not a resistance to it. Giroux argues that the authoritarian ideals of "white nationalism and racial supremacy" have only grown alongside the sloganistic individualism which promotes "self- interest," capitalism, and "regressive notions of freedom" (Giroux 88). Donald Trump's presidency, for example, has exemplified the awkward alliance between racist demagoguery and individualism. For instance, looking at Trump's budget proposals in 2018, Giroux points out the voracity of Trump's economic philosophy as he denounced aid to tuition relief, medical research, and other social programs to overfund militarization and provide trillions worth of tax cuts for the rich (American Nightmare 172-173). Yet even though these policies effectively harm his base supporters, Giroux has demonstrated that this is where the fascistic application of individualism and freedom come in: "Individual initiative, self-help, and the discourse of the isolated self are now reinforced by a neoliberal culture of anti-politics" (Giroux 139). Individualism is converted into rage against democracy itself. The subject, under neoliberal fascism, is understood as a restrained individual who only has himself to blame for his distress. Should self-condemnation still prove dissatisfying, one is dissuaded against democratic action through 'anti-politics' and nudged toward the direction of the fascistic politics of scapegoating minority communities. In fact, these contradictions have been with capitalism all along. What the irruption of neoliberal fascism has demonstrated is not that capitalism is breaking, but that it is working better than it has ever been. The problem is that it works best against democracy, minority emancipation, cultural freedom, self-expression, and individual agency.
Thus far, a central focus has been placed on exposing the contradictions which undergird Friedman's philosophy, as well as the contradictions capitalism both causes and reproduces on the cultural, political, and psychological scene. However, the point is not that contradictions as such are the problem. As has been demonstrated, neoliberal fascism has seamlessly formed as an actionable politics within capitalism. What is strikingly terrifying about neoliberal fascism is that it seems to, in fact, thrive on destructive contradictions. "Guaranteeing individual freedom," for Friedman, is what makes capitalism preferable to any other social system (Capitalism and Freedom 11). This claim is betrayed however, with this statement which is the most damning evidence of neoliberalism's life-negating tendency: "In order for men to advocate anything, they must in the first place be able to earn a living" (Friedman 21). This is not only a contradiction, but one which thrives at the expense of democracy and the individual's rights. Friedman argues that for the individual to exercise his freedom, he must first pay for it. He is only permitted to act if he can "earn" it (Friedman 21). The individual begins life in debt, existentially and economically. In this basic way, Friedman's philosophy is radically antithetical to democracy and individual freedom of any kind. Neoliberalism is a fundamentally nihilistic philosophy because it subordinates life itself to profit, debt, and labor. For the neoliberal, life comes at a price; it cannot be affirmed without a price. This price can be paid with time, money, labor, guilt, passivity, repression, depression, conformity, and even death so long as it is paid. Social responsibility, democracy, welfare, and ethics are all rejected by neoliberalism because they demonstrate that the individual has the power to act outside the nihilistic strictures of profit and debt. Without having to "earn" one's right to live and advocate for living, the individual can create new values, affirm new social relationships, transform politics, and overcome nihilism. Thus, it is the individual's becoming revolutionary which not only threatens neoliberal fascism, but the very ontology (all sociality is a transaction) and metaphysics (all activity is repayment) upon which the ideology rests.
But is the individual, as a conceptual tool, a lost cause? As has been established, dominant modes of individualist thought have been both assimilated and weaponized for the forces of anti-democratic, depoliticizing, and fascistic forces. It is reasonable to assume, then, the individual as a concept is dead, and that any form of revolutionary politics must take an anti- individualist form. However, this approach to transformative politics is not only ineffectual, but unethical and even potentially reactionary. Totally abandoning the notion of the individual's capacity for change makes revolutionary politics susceptible to the threat of populism. One must affirm and, Giroux says, even "redirect" the individual's "rage" and "pain" rather than have that energy "appropriated" by demagogues (115). True, many argue in favour of populism as a critique of establishment politics. However, as Giroux's critique of this tendency illuminates, even this populism risks promoting an "intellectual infantilism" which bars the dispossessed and young radicals from developing a new "critical public consciousness" and realizing their agency (114). Individual agency is something without which democracy cannot survive. The philosophy of abandoning the individual altogether also poses ethical problems which are not only counteractive to transformative politics but also disempowering. Approaching a self-denying and altruistic form of politics seems to be an inverted mirror-image of Friedman's philosophy of "unanimity" and sharing the "capitalist ethic," not a critique or break from it. The point is not that neoliberalism fascism, and the philosophy of Milton Friedman are naively individualist, it is that they have dominated the individual through ideology. One is not encouraged to become authentic, different, strange, creative, intellectual, artistic—in short, one is not encouraged to become anything at all unless someone else can make a profit on it. Collective action, therefore, is vital for anti-capitalism and individual empowerment. Neoliberal fascism cannot be fought with altruism. As Nietzsche says: "Altruism is becoming someone else. Egoism is becoming yourself" (The Will to Power 182). Therefore, to combat oppression, defeat fascism, overcome nihilism, and go beyond capitalism we must not choose between collective action and the individualist spirit. We must, by contrast, take capitalism more seriously than it takes itself and become ourselves. And through this becoming we not only become revolutionary, but we also dare to dream beyond ourselves and thus desire to create new relationships, new social structures, and new modes of being in the world.
In response to the development of neoliberal fascism, radicals must adopt a new concept. This concept is one of pluralism and unity; difference and equality; individualism and collectivism. To fight neoliberal fascists, one must act and think like a democratic egoist. The aim of the democratic egoist is not to ignore or repress the contradictions of capitalism but actively affirm them, rage against them, utilize them where appropriate to create new modes of being. The goal is to create a new individual who creates for purposes and goals beyond himself, beyond the limitations of capitalism and its market values. One need not fall into despair about the restrictive and despotic nature of capitalist relations and institutions; however, one must simultaneously avoid the toxic abyss of 'self-help' and 'anti-politics' and instead imagine an individual who is, like Nietzsche's Zarathustra, free for something. For example, in his book titled Willing Slaves of Capital, the Marxist economist Frederic Lordon explores one contradictory determination of subjectivity under neoliberalism: 'the artist-employee' (Lordon 125). However, rather than rejecting the notion of 'creator as worker,' Lordon argues that this double demand of capital also indicates a potentially revolutionary possibility: "If indeed the artist is a possible and desirable avatar of the worker…then the very idea of employment as a relation of hierarchical subordination is fundamentally called into question" (Lordon 125). The exploitative role of capitalist exposes itself as unnecessary if workers are expected to become artists and creators because these are self-justifying identities which do not presuppose an exploitative corporate agent, state, or owner. The democratic egoist, against the neoliberal fascist, desires both to create the best work he can, while also critiquing and subverting the conditions which force him to only create as a worker. The democratic egoist does not seek to dissuade the creative desire of workers, but rather redetermine this desire away from capital and towards the self-interest of overcoming the corporations which capture it.
Democratic liberation is a process, a struggle, especially so under neoliberal fascism. The individual being constrained by individualism and capitalism must begin to see democracy as a tool for emancipation and justice, not just an ideal or utopian state of being. In this way the ego needs democracy, but democracy also needs democratic egoists. Both can reinforce the other in a healthy way. Current conditions are ones wherein democratic egoism is not widespread. However, examples of individuals acting democratically for their own self-interest are locatable everywhere. A non-revolutionary but successful example: one can point to the worker cooperatives comprising the Mondragon Corporation Project. They pose an active alternative to the neoliberal fascist model, as the respective enterprises—working in "industry, finance, retail, and knowledge"—are collectively owned and directed by "80-85%" of all their workers (Wolff, Capitalism's Crisis Deepens 297). Mondragon also works towards gender equality, productivity, and even education, as Mondragon University enrolled over 9,000 students as of 2010 (Wolff 297). The point is not that Mondragon is a utopic ideal, nor is it an unequivocal manifestation of democratic egoism. Rather, democratic egoism is a tool, an ethics, which individuals can employ to redetermine individual potential away from neoliberal logic. Creating avant-garde art, forming worker cooperatives, strikes, unions, and campaigning for more robust social services are all activities which the democratic egoist defends. Self-interest is not done away with; instead, it is redirected away from the investor subject and directed toward the individual and his community. Democratic egoist ethics can perhaps be located as far back of those outlined by Baruch Spinoza, who wrote that the more an individual "seeks his own advantage" and expands his "power of acting" the more "virtuous" and "useful" he becomes (Ethics 132). With the Spinozist ethic, one joins individual power with collective power: "The greatest good of those who seek virtue is common to all and can be enjoyed equally by all" (Spinoza 133) Unlike the nihilism of Friedman and neoliberalism, democratic egoism views power as primarily positive it because through power one creates freedom and democracy. The emancipated individual creates communities of empowerment and freedom rather than privatizing his own power and rejecting all sociality. The individual does not merely acquire power and conserve freedom; he is power and creates freedom for and with entire communities.
The opposition between collective and individual empowerment is a fiction which feeds fascism and nihilism. Market ideology is radically undercut when ethics are employed, but especially when democratic and egoist ethics are joined. Friedman's philosophy only nominally supports individual freedom, but practically works as a cover for its own kind of fundamentalism. The individual is a source of power, and thus capitalism, nihilism, can only be overcome through the democratic liberation of the individual. The problem is not to choose between the individualist spirit or collective action; in fact, the only solution is to affirm both at once.
Read more at By Joe Palmeri.
Cultural Pedagogy, Essays
Related News
News Listing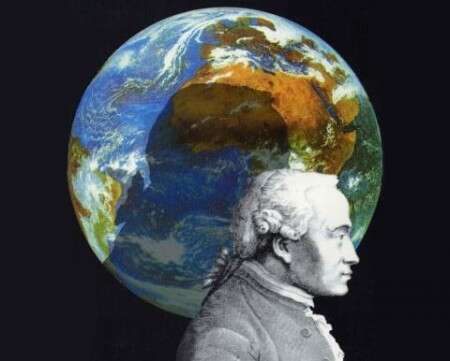 By Zachary Gan ➚
Cultural Pedagogy, Essays, Resistance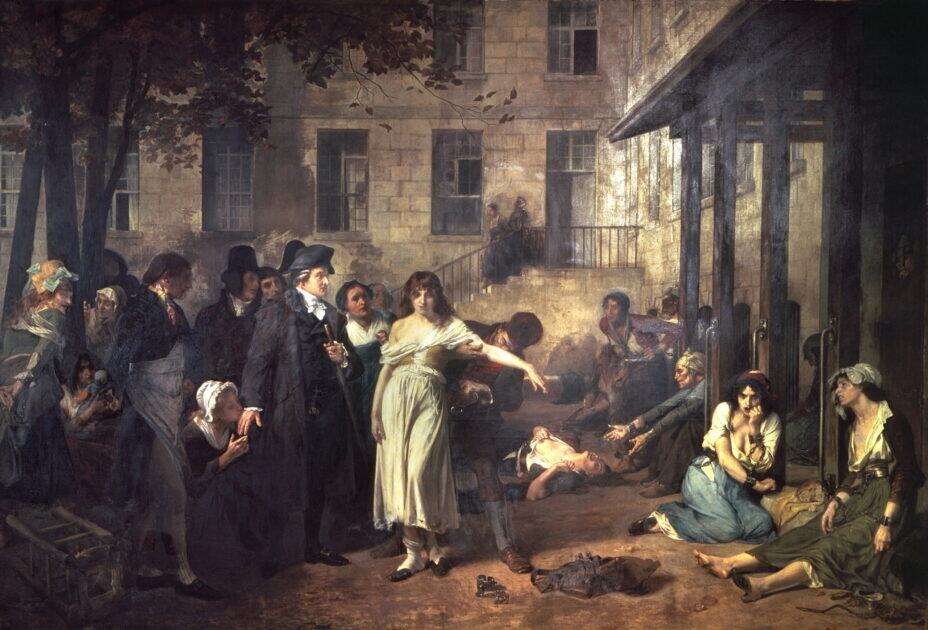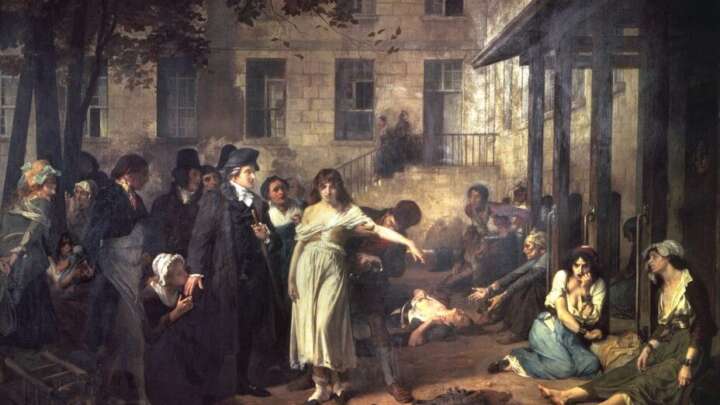 By Sydney Potts ➚
Cultural Pedagogy, Essays