Coerced Freedom: Car-Centric Societies, Neoliberalism, and Individualization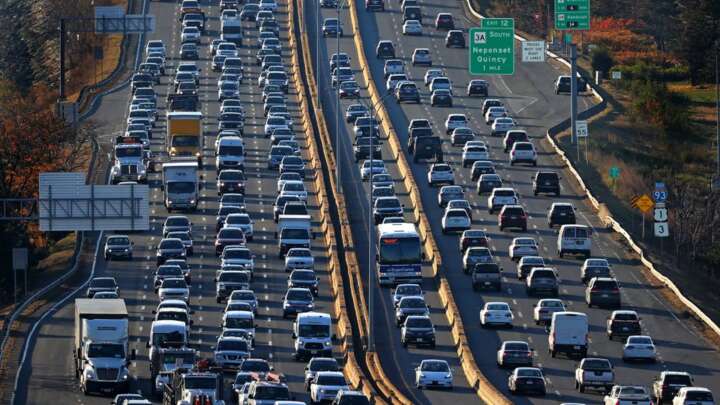 ---
In Zygmunt Bauman's 2007 book Liquid Times, he argues that society has entered a "liquid" age—an age characterized by uncertainty, the necessity to act on said uncertainty, and the fear that drives and results from uncertainty. The final chapter of the book is a rumination on the concept of utopia in such a society, and therein he introduces the concept of a hunter's utopia characterized by individuals in a constant, exhausting chase of that which they need to survive. As he explains,
'Utopia' used to denote a coveted, dreamt-of distant goal which progress should, could and would eventually bring the seekers after a world better serving human needs. In contemporary dreams, however, the image of 'progress' seems to have moved from shared improvement to that of individual survival. Progress is no longer thought about in the context of an urge to rush ahead, but in connection with a desperate effort to stay in the race. (p.103)
The hunter's utopia is one of brutal competition, where escape, forgetting about the chase, is the only respite. Bauman firmly locates this hunter's utopia in his text as rooted in the core tenets of neoliberalism: deregulation, privatization, and individualization (p.107).
This new, fear-based social structure is driven in large part by a shift from the focus on public improvement and collective visions of a better future to private improvement and individuals keeping ahead. The race in the hunter's utopia, an immensely restrictive "fight against losing" (p.104), lies in stark contrast to the ostensible freedom that neoliberal individualism promises. Indeed, freedom was central to the neoliberal vision as presented by its proponents, as it "brought limitless possibilities—individuals could decide best how they would live their lives; what they valued; with whom they would interact and how" (Asen, 2017, p. 338). Bauman's hunter utopia makes this contradiction at the heart of neoliberal ideology eminently clear as individualization and competition require people to focus only on what they are running from and deny people the freedom to imagine better futures. The hunter is theoretically free to do whatever they would like, but they are constrained predominantly by doing whatever they can to avoid losing the hunt, by competition, and by the race to survive.
A similar account to Bauman's hunter utopia, an example of it in the wild, so to speak, comes from Ian Parker's 1999 exploration of traffic in London. At the end of the essay, Parker expounds upon the way in which Londoners' approach to driving is punctuated by fear:
they have a great fear that they are losing a race. The race is with an imaginary car that set off from the same place at the same time, but then did not get stuck behind the 31 bus, did not miss the lights, did not make that unforgivable lane error on Commercial Road. This car is way ahead. (p.31)
What is palpable here is a fear of losing and the need to focus on oneself, one's own individual abilities, actions, and responsibility to keep from falling behind the driver who is ahead. This is the same fear as in neoliberal individualism and the hunter utopia. In the constant fear of falling behind, a small individual "lane error" becomes "unforgivable", and the responsibility is on the driver to make no mistakes or to risk falling behind. This is the competitive, individualized fear of living in a hunter's utopia. Parker's account focuses only on UK drivers—contrasting them, in fact, from enthusiastic American drivers—yet I would argue that this fear resonates far beyond UK drivers and is illustrative of a much more universal relationship that modern car-centric societies have with their cars. Western neoliberal societies, particularly suburbanized North American cities, are largely built around the car, and traffic is a central part of life for many people nowadays, even as cars appear to be waning in popularity. Consequently, the car as a technological, social, and cultural object in conjunction with the people and places it is used illustrates and reinforces the central contradiction between freedom and constraints in cultures of neoliberal individualization.
In the past few decades, sociologists and cultural theorists have noted and examined the centrality of the car in modern Western societies in varied and detailed ways (Böhm et al., 2006; Gartman, 2004; Graves-Brown, 1997; Hagman, 2006; Michael, 2001; Sheller, 2003; Urry, 2004, 2006). Among the most oft-cited parts of this scholarship is John Urry's concept of automobility. This concept is used particularly to denote the dominance of the car as a means of transport in modern society, alongside the double-meaning of "auto" which refers to a self-reflexive "humanist self" as well as in reference to machines which are termed "auto" to mean "autonomous" (Urry, 2006, p.18). This term, then, frames the car neither from a technologically determinist perspective, which would suggest that the form of the car as a technology determines human behaviour, or a strictly human behavioural approach, which would argue that the car's use as a tool is entirely an extension of human behaviour. Instead, Urry (2004) understands the term as a recognition of a broader "system" which intertwines cars, people, and societies. Altogether, then, the term "automobility" is used to understand the car particularly as a hybrid form not just made up of cars and "autonomous humans" but also "machines, roads, buildings, signs and entire cultures of mobility" (Urry, 2006, p.18). Gartman (2004) argues, similarly, that Urry's concept of automobility allows us to see cars as "a system of interlocking social and technical practices that has reconfigured civil society" (p.169).
In a similar way, the economic theory, politics, and sociocultural impact of neoliberal ideology is pervasive in society and has deeply restructured society and culture in recent decades. Part of the deep impact both systems have had comes from the self-reinforcing nature of each system. This effect is largely drawn from the way in which each of the systems make themselves invisible and in so doing become the ostensible result of free choice even when they are deeply coerced and coercive. In other words, these ideologies form societies where the only choice is to live within that system, even as they purport to be systems about freedom of choice. This is evidenced by the way in which both of these systems have arisen from consistent state support while at the same time relying on narratives of autonomy and independence. In particular, automobility is supported by the naturalization of spending on car infrastructure; the creation of built spaces which preclude other modes of travel; and individualized notions of safety which minimize the perceived danger of cars and make streets less accessible for those not travelling in cars.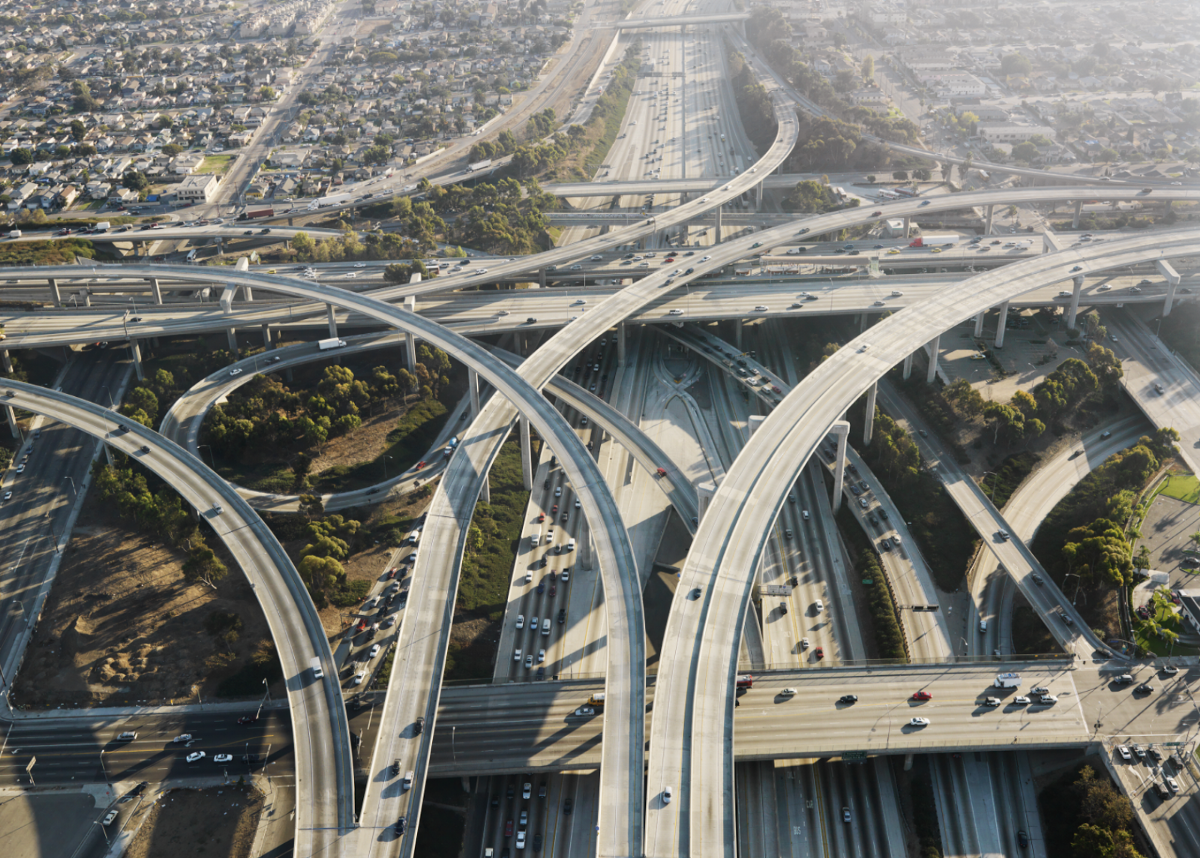 What is taken for granted in automobility and neoliberalism is a central part of the contradiction between freedom and constraints within each system. In neoliberalism, this refers to the way in which the public and social sphere is eroded in favour of the private sphere, as spending on social programs is considered the coercive force of big government, whereas investments in the private sector to bolster markets are natural and to be expected of the government. Here, freedom is defined exclusively through notions of individual autonomy in the market, even as a free-market system might practically result in coercive social systems. In order to maintain such a notion of freedom, neoliberalism is centered around rationalizing ignorance, where the state is understood to be "normatively blind and neutral" (Walks, 2015, p.408) about the values and desires expressed through the market in order to not intervene on individual freedoms. Similarly, Henry Giroux (2022) frequently emphasizes the way in which a lack of critical education bolsters neoliberal states, and indeed calls the current neoliberal economic system "zombie economics" to emphasize a mode of economics which "[separates] economic activity from social costs and, in doing so, [eliminates] any sense of moral and social responsibility from politics" (p.4). This separation is an act of making invisible the social costs of the system and thereby naturalizing it. Crises in the free market, then, become "further evidence of some assumed misanthropic state intervention or regulation, paradoxically working to justify ever deeper neoliberalization" (Walks, 2015, p.409). In this way the neoliberal systems justify heavily funding and subsidizing supports to the private sector because private gains are based on the freedom of market actors, while at the same time cutting funding for social programs and removing regulations from the market and blaming any crises on government interventions.
Just as in neoliberalism, automobility's "self-organizing autopoietic" (Urry, 2004, p.27) nature relies on obscured social costs and self-naturalization. Walks (2015) also emphasizes that automobility did not arise out of the free choices of market actors, but instead out of a set of self-reinforcing and deliberate choices which, to quote Urry (2004) once again, "locked-in" the system of automobility. In automobility, just as in neoliberalism, the notion of freedom hides the fact that car-centric societies have arisen out of "an especially aggressive form of state-supported social engineering" (Walks, 2015, p.408). Walks cites here the subsidizing of oil and gas, focus on building roads and other car infrastructure first and foremost, and the cost of building and maintaining suburbs of single-family homes, which require cars, as ways in which automobility is not a "natural" progression of human mobility, but a state-supported venture. As a result of this assumed naturalism of cars, calls for better walking, biking, and transit infrastructure are frequently framed as a "war on cars" (Walks, 2015), rather than a reflection of the varied needs of different citizens. The constant subsidies which have allowed automobility to flourish show that it is not autonomous and does not foster autonomy in the people who live within its systems. Rather, automobility is deeply dependent on and entrenched in social systems which support it. When we refuse to recognize this dependence, automobility might appear to be synonymous with flexibility, independence, and freedom, but the reality of automobility could hardly be more interdependent or constraining.
The notion of car-centric societies as natural is also closely connected to the way in which neoliberal ideology hides its own dependence on subsidies. In particular, the hidden costs of car-centric infrastructure and society are often social ones; meanwhile, the interests which benefit from these structures tend to be privatized. Mattioli et al. (2020) highlight this connection by arguing that road-building, when presented as a solution to congestion, "omits both the physical production of cars and the economic (private) interests and (public) costs of the construction sector" (p.12). Similarly, the naturalization of the costs of road infrastructure hides the fact that "individualist" drivers are publicly subsidized: "although car drivers often view themselves as rugged individualists paying entirely for their own car use, they are being publicly subsidized at levels possibly similar to public transport users, but through more obscure mechanisms" (p.12). In this way, car-centric infrastructure hides its own social costs for the gain of individuals who are able to benefit from cars—social welfare is thus deprioritized in favour of the private sector and individual gain in the same way as it is under neoliberal frameworks.
Instead of using the state as a means to support the social good, under both neoliberalism and automobility, the "main function [of the state] is to facilitate (or even induce) private expenditure and consumption (i.e. on cars)" (Mattioli, 2020, p.14). In these examples, the connection between the autonomous individualism of the car-centric society and the autonomous individualism of neoliberalism are clear. Moreover, these examples demonstrate the ways in which notions of individual choice and freedom are implemented to build a society which places immense constraints on those living in it.
The systems of automobility and neoliberalism also coerce people living under them through the norms that they set for human behaviour. By positioning themselves as being based on free choice, they obscure the potential of those who do not fit neatly within their frameworks of how a person should live. The constraints of being a "market actor", homo oeconomicus as some scholars have put it (Asen, 2017), limits people to act as consumers. As Robert Asen explains, "[a]n individual economic actor, the neoliberal public subject appears as a "universal" that obfuscates its own particularity as well as the challenges faced by those who cannot seamlessly identify with its mode of subjectivity" (p.338). In other words, those who struggle to fit within the individualistic framework and values of the market must force themselves to live within a market framework anyway; to return to Bauman's hunter metaphor, everyone must continue to hunt to survive, even if they are not really hunters. Thus, in a neoliberal framework, people have the freedom to be anyone, but the social system carries the assumption that everyone must have the same relative requirements and expectations.
This is similar to the requirements that a city mostly built for car-based mobility places on its citizens: everyone is implicitly expected to only need roads to get around, so there is no space physically or in the budget for transit, sidewalks, spaces to walk, and spaces to socially gather. This requirement is not simply in terms of economical costs. The structures that physically constitute automobility also coerce people into car-centric ways of living. For example, roads take up space which is primarily, and often exclusively, usable by people in cars. In this way, "[s]paces physically designed for cars reinforce car culture, not as a neutral preference, but through spatial coercion" (Mattioli et al., 2020, p.12). The same effect happens through the prioritization of single-family suburban homes with big yards. Many scholars have noted similar relationships to the ways in which cities are built and the ways that people are forced to travel in terms of the prevalence of suburbs, a lack of public transit options, expansion of freeways, and other similar infrastructure policies (Hagman, 2006; Urry, 2004, 2006; Wells & Xenias, 2015). Together, the overwhelming prevalence of car infrastructure reinforces the dominance of cars because cars are the only effective form of mobility in the built spaces we have access to. In a system of automobility, people must either be drivers or risk non-mobility; the ostensible freedom of driving results instead in a flattening of varied choices or subjectivities around mobility and obscures the potential of difference to exist.
This coercive freedom also extends to discussions of car safety and how cars are used. Roads are places where regulations are generally quite widely accepted, yet the individualization of cars also means that people often disregard regulations under the assumption that their personal case is exceptional and worth breaking regulations for. As an example, a recent study found that over half of drivers in Europe and North America drive over speed-limits, even though a similarly high number of people believe that speeding increases road fatalities (Pires et al., 2020). As much as regulation is a common way for car-centric societies to approach safety, driving safety is also broadly seen as an issue of personal responsibility. In an examination of road rage, Mike Michael (2001) notes that explanations of road rage are often varied and individualized, so that the car become "invisible" in the social understanding of how these incidents happen. Michael called this "a free market of causalities, a multiplicity of potential causations and possible predispositions" (p.64), which resulted in a generalized understanding of road rage as something which could happen to anyone but is nonetheless intensely psychological and individualized. By making the car invisible, these explanations take for granted the broader system of automobility and its impact on individuals.
Just as was seen with neoliberalism above, the individualization of the market and invisibility of systemic pressures creates generalized expectations for people which they must navigate through personal responsibility. This individualization of safety is exacerbated by the fact, noted by Robert Davis (1993), that "car safety" as a feature is frequently focused only on the driver themself, rather than pedestrians and others who might be at risk. In this way, notions of car safety center individuals at the expense of social responsibility. Sheller (2003) also connects technologies of automobile safety to individual empowerment, explaining that "[t]echnologies of protection enable risk (and fear) to be managed by driving 'correctly' rather than by not driving" (p.230). Thus, the choices are to "drive defensively" with the right technologies, and hope everyone else is doing the same, or to not be mobile. Moreover, these technologies are reserved for those who can afford cars with them as features. Thus, the apparent empowerment of safety technology in cars is not so liberating as it may seem at first glance.
Another example of the individualization of car safety and the invisibility of broader society is seen in the increasing size of American cars (Meyer, 2022). Larger cars are more popular in part because they are considered more safe (Claus & Warlop, 2022; Meyer, 2022), yet broadly their increased weight makes them more dangerous for pedestrians, bicycles, and other cars when they do end up in crashes. Moreover, larger cars tend to end up in more crashes, and studies have suggested that this may be due in part to the way in which drivers in larger cars feel safer and are this more prone to reckless driving (Claus & Warlop, 2022). Gartman (2004) more evocatively outlines the increasing size of cars, particularly as the response of drivers to finding out that their "free road" is populated by other drivers and pedestrians slowing them down, explaining that
[t]o secure individual advantage in the Darwinian struggle for space, some drivers up the ante by buying large, powerful, military-like sport-utility vehicles, lording it over the lower species of the road in an aggressive grandeur that only makes driving more competitive and dangerous (p.192)
Ultimately, in fitting with the larger neoliberal framework that makes society invisible in favour of the individual, notions of car safety also contribute to the contradictory freedom of cars, as individuals are pressed into making competitive choices about safety that constrain themselves and others on the road while making society less safe. These individualized systems of safety are also self-reinforcing, just as other facets of neoliberalism and automobility are, as the race for increasingly large and "safer" cars reinforces the need to buy increasingly large cars to be safe and disincentivizes other modes of transport as they become less safe with so many large cars on the road. Consequently, the car as the "safe" mode of transport becomes assumed and naturalized, and the thousands of road fatalities—"failures of the system"—that happen daily "remain largely invisible … regarded as 'normality'" (Böhm et al., 2006, p.10).
Altogether, the myriad ways in which automobility centers the individual have led many to argue that the car itself—its closed off "metal carapace" (Graves-Brown, 1997, p.71)—is atomizing and isolates drivers from others (Gartman, 2004; Graves-Brown, 1997; Urry, 2006). This frequent description of isolation in cars demonstrates the impact of individualizing narratives of society which cut people off from one another and erase the interconnections and dependencies that society is built upon. Because of these interconnections, though, these disconnected narratives are also necessarily built upon contradictions. As Böhm et al. (2006) explain in their essay on "The Impossibilities of Automobility":
The representation of any form of mobility as autonomous is similarly impossible. Even walking (at least in modern conditions) requires external labour to construct paths, clear land, etc. … It seems to us that any regime of automobility would be inherently impossible, precisely because automobility as such is conceptually impossible. There will always be dependencies – complete autonomy of movement is an illusion. (p.12)
This disappearance of dependencies is a central part of both automobility and neoliberalism and lies at the heart of the contradictions they foster.
Yet these contradictions are not inherent to the form of the car. Grengs (2004) has noted that in the individualistic neoliberal city, different types of public transit are pitted in competition with each other, as transit funding is often diverted to serve wealthy suburbanites wanting to escape congestion rather than poor urban residents who need the bus just to get around. Similarly, Walks (2015) has noted that the conflicting goals of neoliberal states has resulted in forms of neoliberal governance which still center the individual but use their flexible reasoning to justify supporting transit over the car so that cities are competitive and efficient players in the global market. These nuances and complexities are important considerations in terms of reflecting on alternatives to the car, as non-car mobility options which still center neoliberal individualism are likely to suffer from many of the same issues as automobility does.
Thus, cars themselves are not the problem, the individualized autonomy of automobility is; in other words, the car is atomizing insofar as it is assumed as a dominant, self-reliant form of transport. Similarly, it is in the individualizing and atomizing narratives of neoliberal culture that it shuts out the possibilities of relation and connection and thereby coerces its subjects into competitive modes of existence. The demands of personal responsibility and competition in neoliberal society are a central reason that automobility "coerces people into an intense flexibility" (Urry, 2006, p.20). As Gartman (2004) puts it, the conflict central to automobility is "the search for individual identity within a capitalist society that holds out the promise of autonomy but simultaneously denies it in the heteronomy of the economy" (p.170). The contradiction is thus in the rejection of the public good and reliance on each other, the privileging of the private "I" over the public "we". In both Parker's account of traffic and Bauman's hunter utopia, fear and precarity dominate our experiences of life through narratives of competition. Both automobility and neoliberalism, in their assumptions of people living in competition and in spite of each other, rather than in relation with each other, alienate and isolate us. These systems seek to free us from each other, so we live in fear of each other; in doing so, they deny us the freedom to depend on, help, be with, and care for each other.
References
Asen, R. (2017). Neoliberalism, the public sphere, and a public good. Quarterly Journal of Speech, 103(4), 329-349.
Böhm, S., Jones, C., Land, C., & Paterson, M. (2006). Introduction: Impossibilities of automobility. The Sociological Review, 54(1_suppl), 3-16.
Claus, B., & Warlop, L. (2022). The Car Cushion Hypothesis: Bigger Cars Lead to More Risk Taking—Evidence from Behavioural Data. Journal of consumer policy, 1-12.
Davis, R. (1993). Death on the streets: Cars and the mythology of Road Safety. Leading Edge Press.
Gartman, D. (2004). Three ages of the automobile: The cultural logics of the car. Theory, Culture & Society, 21(4-5), 169-195.
Giroux, H. A. (2022). Pedagogy of resistance: Against manufactured ignorance. Bloomsbury Publishing.
Grengs, J. (2005). The abandoned social goals of public transit in the neoliberal city of the USA. City, 9(1), 51-66.
Hagman, O. (2006). Morning queues and parking problems. On the broken promises of the automobile. Mobilities, 1(1), 63-74.
Mattioli, G., Roberts, C., Steinberger, J. K., & Brown, A. (2020). The political economy of car dependence: A systems of provision approach. Energy Research & Social Science, 66, 101486.
Meyer, S. (2022). Study: Average car size is increasing. The Zebra. Retrieved December 15, 2022, from https://www.thezebra.com/resources/driving/average-car-size/
Miller, D., & Michael, M. (2001). The Invisible Car: The Cultural Purification of Road Rage. In Car cultures (pp. 59–80). essay, Berg.
Parker, I. (1999). Traffic. In London: The lives of the city (Vol. 65, pp. 11–31). essay, Granta.
Pires, C., Torfs, K., Areal, A., Goldenbeld, C., Vanlaar, W., Granié, M. A., … & Meesmann, U. (2020). Car drivers' road safety performance: A benchmark across 32 countries. IATSS research, 44(3), 166-179.
Urry, J. (2004). The 'system'of automobility. Theory, culture & society, 21(4-5), 25-39.
Urry, J. (2006). Inhabiting the car. The Sociological Review, 54(1_suppl), 17-31.
Walks, A. (2015). Stopping the 'war on the car': Neoliberalism, Fordism, and the politics of automobility in Toronto. Mobilities, 10(3), 402-422.
Read more at By Patrick McArthur.
Essays
Related News
News Listing