Reclaiming the language of radical morality: the fight against right-wing appropriation of social justice language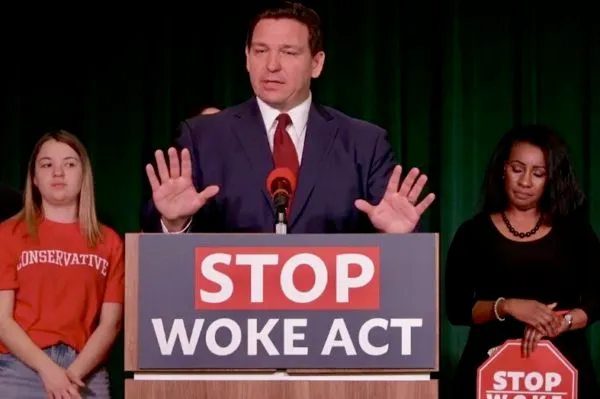 ---
In 2005, for their Situations Manifesto, Bratsis and Aronowitz wrote, "…the right opens up new fronts of class and social warfare. Most significant is that the right has offered a vision of a new life, one intended to capture the popular imagination. It has appropriated and transfigured the traditional radical slogans of workers' control and participatory democracy with a populism that has confounded its opponents." This populism is currently evident in America as an attack on "woke" education programs (DeSantis & Staff, WOKE). According to the Washington Post, initiatives such as long-standing social justice K-12 curricular units are now the subject of heavy legislation in several states (Meckler & Natanson, New CRT). As Bratis and Aronowitz established, the right has captured the public imagination and interestingly, they are doing it under the guise of fighting the "racism of CRT" (Desantis & Staff, WOKE). Using Stuart Hall's concern with "Deconstructing the Popular", I explore the American right's appropriation of social justice language in their complaints of "woke" social justice education initiatives to make bad-faith arguments aimed at criminalizing the use of anti-racist educational initiatives. This paper contends that the language appropriation of the right is morality collapsing in on itself; the left has a duty to reclaim the language of radical imagination and radical morality from the "false appeals" of bad-faith actors on the right.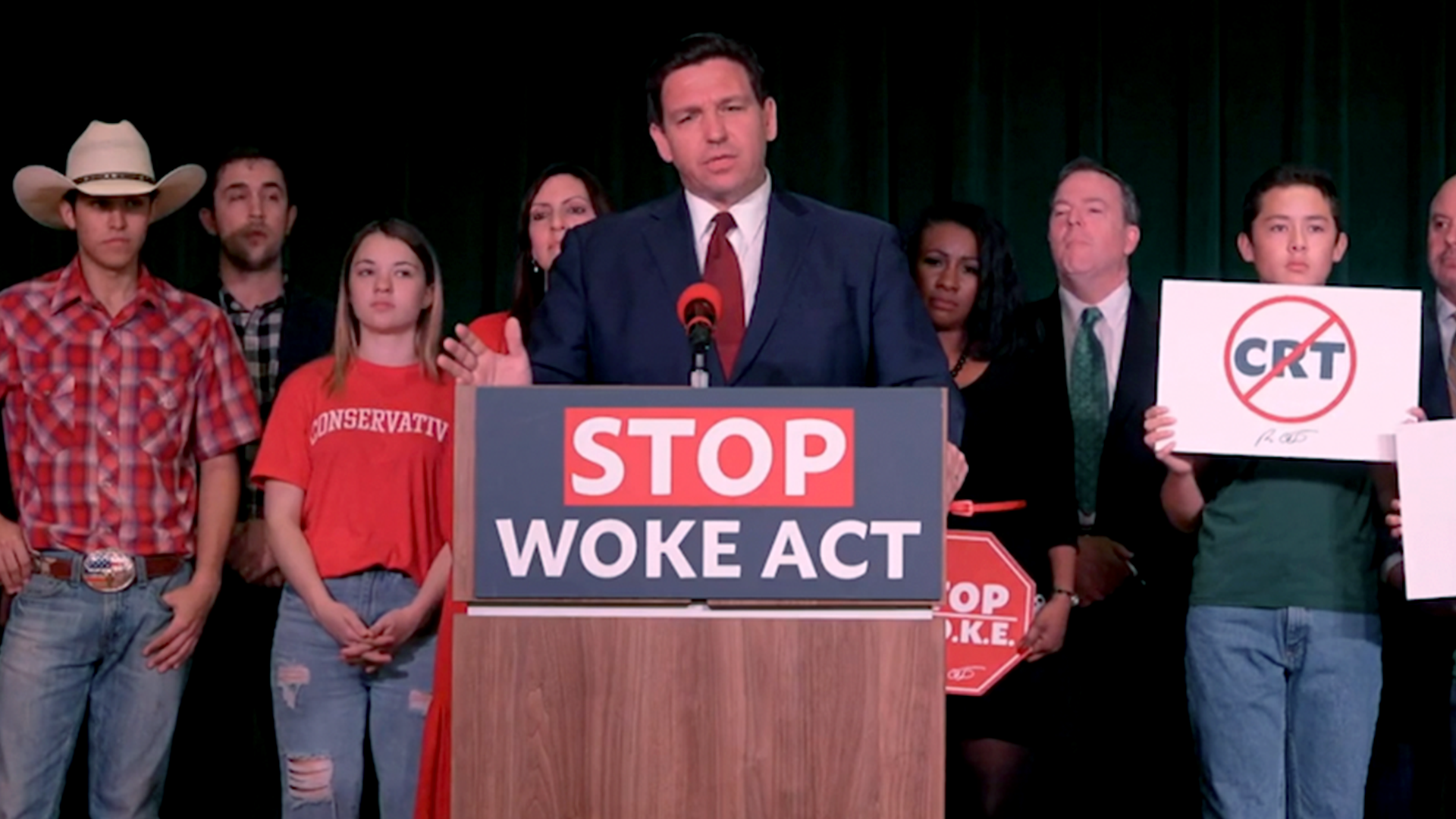 In its concern with speaking truth to power, social justice language falls under Hall's definition of "cultures of peoples 'outside the walls'" (Hall, 349). Hall suggests this kind of culture is ignored in prosperous times and expeditiously dispatched in times of crisis (349). With each social disaster enacting greater pressure on the most vulnerable sectors of society, there is no mistaking that we are in a time of crisis, and fascistic politics are rising up to challenge any humanitarian and educational attempts to address the damage. In a recent article for Truthout, Henry Giroux rightly states, "Examples of the landscape of disconnections and the fascist conjuncture that it supports are not difficult to find" (Giroux, Threat of Fascism). In 2021, in the name of caring for the wellbeing of all children, especially Black and brown students, Florida Governor Ron DeSantis enacted the "Stop the Wrongs to Our Kids and Employees (W.O.K.E.) Act, a legislative proposal that will give businesses, employees, children and families tools to fight back against woke indoctrination"(Desantis & Staff, WOKE). The website quotes a number of constituents who identify as people of colour standing in opposition to anti-racist education initiatives.
Zhang reports that Republicans across the US have engaged in attacks against the concept of CRT (Zhang, GOP) including attempts to codify anti-CRT legislation into law, and Shephard for The New Republic writes, "Anyone who speaks up against [CRT] is heralded as a hero, fighting on behalf of children who would otherwise be brainwashed into learning about racism and privilege" (Shepard, Specter of CRT). As Giroux maintains, these are not isolated attacks on education, rather they are a concerted effort on the right to take control of the narrative across all sectors of the public good. Giroux is correct to demand we attend to how the parts are connected to a unifying fascistic agenda. Additionally, social justice initiatives in education may be the cultural fulcrum; there is particular value in studying the use and abuse of language surrounding the fight for control over what to teach American children about the past and present of their country.
Why take on the language of the left to destroy the left? By appropriating social justice language, the right is able to engage in a moralistic bait-and-switch that encourages the public to see the right as upholding values of anti-racism and integrity while simultaneously perverting the meaning of social justice. In another potent example, Rep. Kevin McCarthy tweeted a video of himself stating, "Critical Race Theory goes against everything Martin Luther King Jr. taught us—to not judge others by the color of their skin. The Left is trying to take America backward" (qtd. in Zhang, McCarthy).
If we apply Hall's theory, it's clear that McCarthy is invoking King's reputation to appear morally righteous, aiming for the credibility to "dispatch" (to use Hall's term) the value of any argument that uses race as an analytical tool for critiquing culture. While this is a gross misunderstanding of King's politics and philosophy, neither McCarthy, his constituents, nor even any uninformed but left-leaning Americans need to thoroughly understand King to feel the bite of McCarthy's message. Those on the left and the right understand the ultimate call to moral authority and justice that a reference to King evokes. Hall refers to this tactic as a "false appeal" that approaches "a recreation of recognizable experiences and attitudes, to which people are responding" (354).
This manipulation of popular culture "reworks and reshapes" a dominant cultural narrative, twisting it to "fit more easily the descriptions of the dominant or preferred culture"(353). The "dominant and preferred culture" in this case being the mostly white, right wing, as well as those on the centre and left who could be cowed by such an attack. While each side recognizes the cultural reference to King's anti-racist commandment to judge not by the colour of one's skin, the assertion puts the left on the defensive, having to stoop to counter the message with "that's not what he meant" arguments, while providing those on the right with comfort in the belief that they hold the moral advantage. The social justice language of Dr King that is a source of national pride—as an example of when radical morality saw a move towards justice for the people, as a language that should unite people in a common understanding—is thereby wielded against the left as a way of quashing further anti-racist education and reform.
That this historical revisionism has traction is evident in the instances across the US of parents being encouraged to report any attempt to engage students in a critical analysis of US history (Meckler & Natanson, New CRT) particularly any instructional program or material from which, "An individual should feel discomfort, guilt, anguish, or another form of psychological distress solely because of the individual's race or sex" (Tennessee Code Annotated Title 49, Chapter 6, Part 10, a.6., qtd. in Moms for Liberty).
In a letter of complaint to the Tennessee Department of Education, the Moms of Liberty, Williamson County Chapter, outline in great detail what they consider to be the problematic language inherent in the anchor texts for a Grade 2 "Civil Rights Heroes" unit. In their complaint they protest that, "There are documented examples of the negative psychological effects this instruction has had on Williamson County children… some children are seeing counselors to overcome the emotional trauma inflicted upon them by what they learned in Tennessee public education." The Moms of Liberty demand that "History must be taught through an objective lens" and that elementary students should not be taught about racial injustices "as if they were occuring in present day" in order to avoid the sowing "of racial strife, neo-racism, neo-segregation … an affront to the ideals of Dr. Martin Luther King Jr."
While this complaint was rejected by the Tennessee Department of Education, the rejection was based on a technicality regarding the time the complaint was filed (Walker, Tennessee Rejects Complaint). The Tennessee DoE encouraged the Moms for Liberty "to work with the Williamson County School District to resolve the issues and concerns related to your complaint and ensure compliance with state law" (Walker). By not outright rejecting the claim and by inviting the Moms of Liberty into a conversation with the school district, the Tennessee DoE gave merit to the claims of the complaint and allowed for the parameters of the debate to be set by the interests of the right. The "Civil Rights Heroes" unit was historically factual, and produced and delivered by educational professionals; the Moms of Liberty's claims were without merit and yet the DoE gave them equal footing with education professionals by suggesting they had the right to enter into conversation with the school district. Once again, a "false appeal" gave the right a foot in the door of discussions of justice.
When discussing how this turf war over popular culture and language should be analyzed, Hall cautions us to reject the notion that people are '"cultural dopes" who can't tell what they are being fed"(352). When presented with a "false appeal" from the right, the left flounders, while those on the right are reinforcing their power base. Mari Matsuda, one of the founding intellectuals of CRT, interprets the behaviour of the right as follows:
Their goal is to telegraph white tribalism: We share your anxiety about replacement and only we can defend you against all enemies. This is an old tactic that elites have used to keep power. First, invent an enemy. Then, proclaim yourself the faithful source of protection against that enemy while you pick people's pockets.

(Matsuda qtd. in Yancy, Trump Attacking CRT)

When appropriating social justice language, appeals to radical morality from the left are the enemy; meanwhile, the right uses almost the same language, skillfully turned around to suggest that the right is the true defender of American integrity and values, while the left is creating issues where there are none. "Racial strife, neo-racism, neo-segregation" have a particular weight in debates regarding educational initiatives, as Hall maintains that the education system distinguishes "the valued part of the culture, the cultural heritage, the history to be transmitted, from the 'valueless' part" (355). The values inherent in a denouncement of "neo-segregation" cleverly hint at the racism the left wants to teach about and discuss, while simultaneously inducing a moral panic over the possibility of conjuring a racist structure into existence, as though one did not already exist.
The frustrating questions at the heart of all these "false appeals" is why are they happening and why do they work? At the risk of oversimplifying the answer, they happen successfully because the right can do what the left must not—the right takes deeply complex issues and oversimplifies them. Hall reminds us that problems arise when we "think of cultural forms as whole and coherent: either wholly corrupt or wholly authentic" (354). While discussions of oppression and privilege have a simple and utopian goal of liberation for all (Matsuda in Yancy, Trump Attacks CRT), the work to unpack issues and give voice to the marginalized embodies being messy and neither "wholly corrupt or wholly authentic."
Justice requires care, a willingness to embrace ambiguity, and demands "individuals to question, think, analyze and hold power accountable" (Giroux, Threat of Fascism). Meanwhile, as "false appeals" have no real interest in justice, they can make blanket accusations regarding the corruption of the left and the authenticity of the initiatives of the right. In 2021, Rep. Chris Pringle pre-filed a bill to ban the teaching of CRT in schools and colleges throughout the state of Alabama (Zhang, GOP). It was reported that Pringle had no real grasp of what CRT entails, but that he asserted that it teaches "that certain children are inherently bad people because of the color of their skin" and that "critical race theory scholars were putting white men into reeducation camps" (Zhang). That this is yet another fallacious claim does not really matter, as Pringle can point to the left and CRT as being wholly corrupt while he can claim that his knowledge and his bill is wholly authentic. This is, as Giroux concludes, an example of a fascist society that "ignores broader symbolic and material constraints, and limits analyses to narrow, distinct issues… that uses words as theater to provide spectacles that offer audiences the thrill of cathartic violence." In this description, Giroux succinctly unearths catharsis as part of the motivational root in the right's appropriation of social justice language; as Matsuda proposes, the right has social anxiety regarding replacement and social change, but through white tribalism and false appeals, the right can provide catharsis to their base that they are unfailingly moral and have no need to question, learn, investigate or change. To recall Bratsis and Aronowitz, the right appropriates social justice language in order to capture public imagination; in this case, right-wing voters are being presented with someone to blame while simultaneously being lauded for their integrity. While the left works towards justice and the development and maintenance of the welfare state, the fascistic agenda of the right has nothing to gain from a similarly measured approach.
In response to this, Giroux urges the left to forgo individual solutions and develop "a language and politics that address root causes in their interconnections while highlighting the structural, cultural, educational and institutional underpinnings of authoritarianism in all of its forms." We return, therefore, to Giroux's concern that we are contending with a unified fascistic agenda in US politics attacking all sectors of the welfare state and consider what we can apply from this paper's examination of the pressures faced by the education system.
Firstly, the right used their "false appeals" against school districts, schools and teachers in order to intimidate educators and whip up anti-woke sentiment with parents. Individual teachers could not fight against this tidal wave of pressure, and many were scared of retribution for teaching "the truth about US history" (Folley, Teachers on Edge).
Secondly, as Republicans worked to pass anti-CRT bills, the heads of teachers' unions refused to organize teachers to fight this legislation, prompting Koslowski to suggest that both Democrats and Republicans worked to block the anti-racism movement from joining forces with the teachers' unions, some of the most powerful organizing institutions in the US. "It's crucial for the ruling class to keep one of the most powerful social movements in recent memory separate from one of the most unionized, organized segments of workers to protect its profits and its power" (Koslowski, Where are the Teachers' Unions?).
The National Association of Educators has encouraged teachers to individually pledge to engage in anti-racist teaching which strongly implies an unwillingness to present a united front (Alvarez, Teach the Truth). Teachers are therefore being asked to be personally responsible for engaging in anti-racist social action with the potential to be individually penalized for teaching a social justice narrative. While the bravery required for holding power accountable through one's job is necessary to fight against fascism, it is similarly disheartening and demoralizing to see teachers left to fight individually. As a solution, Koslowski goes on to suggest that teachers use their power as workers to look beyond the power of the union and organize across institutional and activist bodies (Koslowski). While difficult, this has the potential to connect teachers with like minded allies that are willing to work together to provide robust support for social action against fascist influences.
Giroux maintains that to combat the appropriation of social justice language what is needed is a new language of the left, one that "rebuilds, reimagines, believes another world is possible and insists on radical change." (Giroux, Threat of Fascism) A complementary solution, equally insistent on radical change, is a forceful reclamation of this language with an unyielding adherence to its radical morality. An example of this reclamation is in the demand of modern feminist movements to be staunchly intersectional in research and practices, and with an investment in Black feminist legal theory and a centring of Black feminist issues and voices (Kupupika, Freedom Dreams).
Kupupika further suggests an honest engagement with the activism of Martin Luther King Jr's work, as the abuse of his legacy seems a particular favorite tactic of the right. In the midst of protests for Black lives, Dr King's son MLK III, quoted his father stating, "As my father explained during his lifetime, a riot is the language of the unheard" (Zhang, McCarthy). Responding to McCarthy's disingenuous reference to Dr King's philosophy, Alexandria Ocasio-Cortez quoted from Dr King's last book Where Do We Go from Here: Chaos or Community?, stating "Whites, it must frankly be said, are not putting in a similar mass effort to reeducate themselves out of their racial ignorance. It is an aspect of a sense of superiority that the white people of America believe they have so little to learn" (Zhang, McCarthy). Most forcefully, Michael Harriot suggests, "So when anyone tries to tell you what Martin Luther King Jr. would have wanted, remind them that we likely could have known his true feelings if a white man hadn't put a bullet in his brain" (Harriot, Whitewashing). This is not to say that the left could not also use some new language to rejuvenate elements of the cause. Reclamation has the benefit of inspiring a new generation of activists with the radical that has already been imagined.
Either through reclamation or reimagining, the left must forcefully confront the "false appeals" to morality at every instance, in order to wrest the language of social justice from the bad-faith arguments of the right. If we are to impede the right-wing goal of criminalizing educational initiatives that teach the history of American racism, it is imperative to stand in the way of any attempts by the right to appropriate social justice language. By deconstructing the popular, we can understand the manipulations of the right as "false appeals" that, because they do not truly concern themselves with justice, can condemn the left as wholly corrupt and commend the right as wholly authentic. By recognizing that true justice will always be a challenging long game, the left can reclaim the radical imagination and the radical morality necessary for a liberatory future.
Works cited:
Alvarez, Brenda. "We Need to Teach the Truth About Systemic Racism, Say Educators." Nea Today, May 27, 2021.
https://www.nea.org/advocating-for-change/new-from-nea/we-need-teach-truth-about-systemic-racism-say-educators
Bratsis, P and Aronowitz, S. "Situations Manifesto." Situations: Project of the Radical Imagination, 2005.
De Santis, Ron and Staff. "Governor DeSantis Announces Legislative Proposal to Stop W.O.K.E. Activism and Critical Race Theory in Schools and Corporations." Ron DeSantis, 46th Governor of Florida, 15 Dec. 2021, https://www.flgov.com/2021/12/15/governor-desantis-announces-legislative-proposal-to-stop-w-o-k-e-activism-and-critical-race-theory-in-schools-and-corporations/.
Folley, Aris. "Teachers on edge over Critical Race Theory debate." The Hill, June 19th, 2021
Giroux, Henry. "Ron DeSantis Is a Case Study in the Threat of Fascism in the US." Truthout, December 16, 2022.
Hall, Stuart. "Notes on Deconstructing 'the Popular'." Essential Essays: Volume 1, Duke University Press, January 2019 p. 347-361.
Harriot, Michael. "From Most Hated to American Hero: The Whitewashing of Martin Luther King Jr." The Root, April 4, 2018. https://www.theroot.com/from-most-hated-to-american-hero-the-whitewashing-of-m-1824258876
Koslowski, Jason. "States Are Attacking the Teaching of Racism. Where Are the Teachers Unions?" Left Voice, June 24, 2021. https://www.leftvoice.org/states-are-attacking-the-teaching-of-racism-where-are-the-teachers-unions/
Kupupika, Trust. "Shaping Our Freedom Dreams: Reclaiming Intersectionality Through Black Feminist Legal Theory." Virginia Law Review, Jan 29, 2021.
Meckler, Laura and Natanson, Hannah. "New Critical Race Theory Laws Have Teachers Scared, Confused and Self-Censoring." The Washington Post, Online, 14 Feb. 2022, https://www.washingtonpost.com/education/2022/02/14/critical-race-theory-teachers-fear-laws/.
Moms for Liberty. DOE Complaint Letter: Complaint against Wit & Wisdom Curriculum Pursuant to TCA 49-6-10. 30 June 2021, https://drive.google.com/file/d/16W9grkwSFsIPRQOSpQfnAHNJzvDH5Bkk/view.
Shephard, Alex. "The Specter of Critical Race Theory Is Rotting Republicans' Brains." The New Republic, June 15, 2021
https://newrepublic.com/article/162737/critical-race-theory-conservative-scam
Walker, Chris. "Tennessee Rejects 'Moms for Liberty' Complaint Over Lessons on MLK." Truthout, November 30, 2021. https://truthout.org/articles/tennessee-rejects-moms-for-liberty-complaint-over-lessons-on-mlk/
Yancy, George. "Trump Is Attacking Critical Race Theory Because It Is a Force for Liberation." Truthout, November 18, 2020. https://truthout.org/articles/trump-is-attacking-critical-race-theory-because-it-is-a-force-for-liberation/
Zhang, Sharon. "AOC, Bernice King Slam McCarthy for Saying MLK Would Oppose Critical Race Theory." Truthout, June 13, 2021. https://truthout.org/articles/aoc-bernice-king-slam-mccarthy-for-saying-mlk-would-oppose-critical-race-theory/
Zhang, Sharon. "A GOP Lawmaker Wants to Ban Critical Race Theory — Without Knowing What It Is." Truthout, June 16, 2021. ​​https://truthout.org/articles/a-gop-lawmaker-wants-to-ban-critical-race-theory-without-knowing-what-it-is/
Read more at By Julie Fellmayer.
Cultural Pedagogy, Essays, Resistance
Related News
News Listing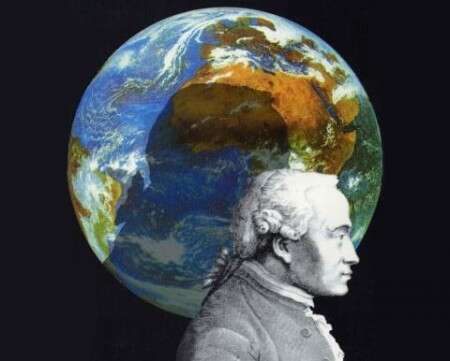 By Zachary Gan ➚
Cultural Pedagogy, Essays, Resistance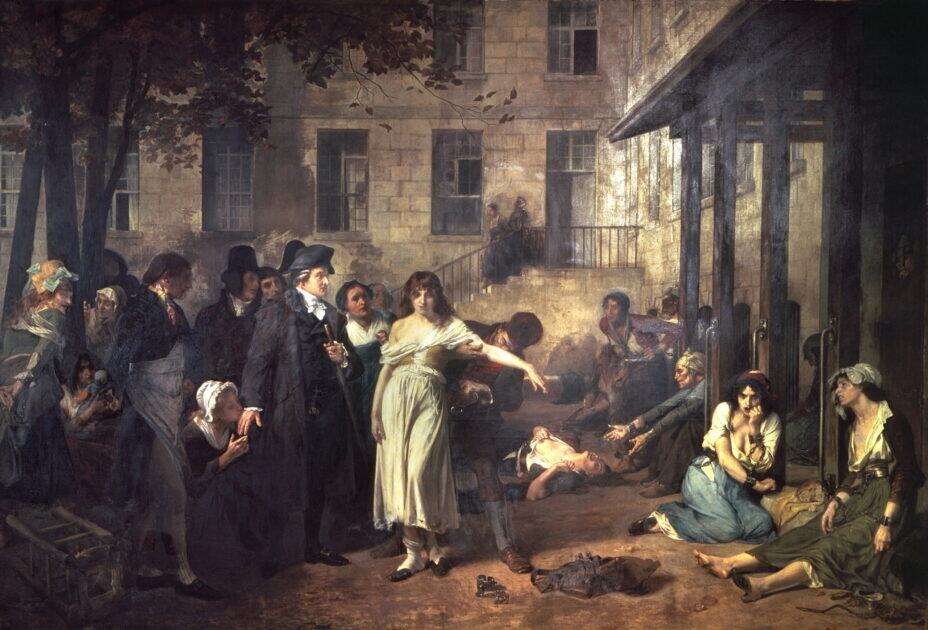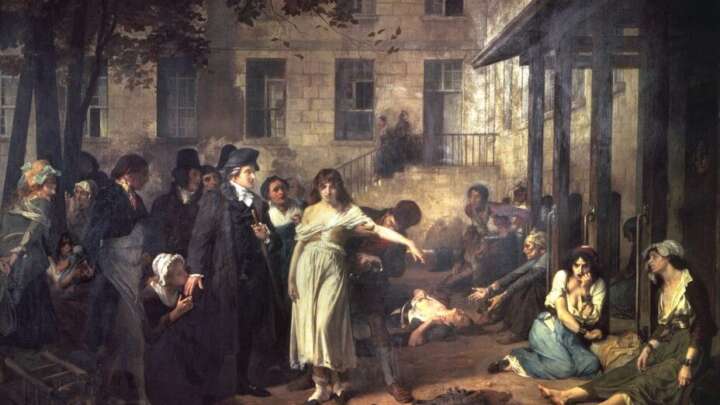 By Sydney Potts ➚
Cultural Pedagogy, Essays